Located on Route 9 heading east, Across the street from Trader Joe's. In the same building as Ski Haus.
The Tropic Isle Story
Tropic Isle Aquarium has been serving your aquarium needs for over 54 years!  Founder Mr. Ellis London, who studied Ichthyology and Marine Biology at Boston University & Chemistry at Harvard University, started the store in 1967 with a passion for all things aquatic.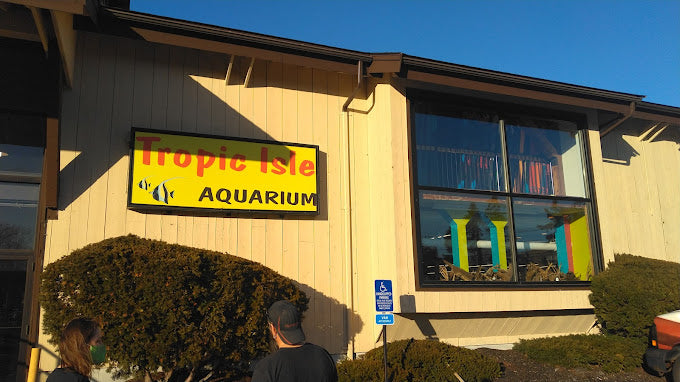 Our Current Store
Starting 2022, Katherine Kraft, who has been with the store for 15+ years,has become the new owner of Tropic Isle Aquarium, with Mr. London still here as consult! Katie's First accomplishment in her new ownership was moving into the new location. The new Store provides more then enough space to let you find everything you need for your first, new, or well established Aquariums!
  Katie is dedicated to keeping all things aquatic, and teaching the next generation how to continue!  Many of you know her from her years as Fish-Room Manager at the original location. 
Tropic Isle stocks a wide range of freshwater and saltwater livestock, plants, dry goods, and equipment to offer you the best selection possible. We supply all your needs, from fish to servicing, big or small, we stock everything you need to build the underwater aquascape of your dreams!